Who We Are
The Ould family is new to Richmond, but we are not new to the business of owning and managing multi-family residences. We have been in this business for over 30 years in various locations; the most recent being the Greenwich Village area of New York City and Charlottesville, VA. We bring a personalized touch to each facility and to each resident. We pride ourselves on being "hands-on" owners, who focus on maintaining a beautiful environment in which to live and seeing quickly to the needs of our residents.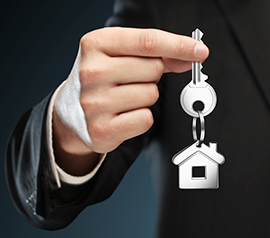 Those living in our historic buildings can rest assured that any of their concerns will receive our prompt attention. Our goal is to satisfy all maintenance requests within 24 hours. To insure this, an office is located onsite at Lava Lofts and will be open 5 days a weeks from 8:30 AM – 5:00 PM.
Our manager, Ms. Pitts has extensive experience in all areas of resident relations and will respond quickly to any and all concerns. Mr. Dennis Pittman, an expert in historic building systems and repairs, serves as our full-time maintenance supervisor. As the "face" of ownership, all of the staff reflects the same service-oriented approach so important to Dennis and Susan Ould.
We also look forward to holding monthly "events" and forums in an effort to provide for resident suggestions, establish new friendships, entertain fresh ideas and create a sense of community.